The beauty ideal of women is changing – slowly but surely. In glossy magazines, social media channels, such as Instagram, as well as in ads, clichés and stereotypes of ideal women's bodies are being done away with. Until recently, the fitness industry remained relatively unaffected by this. The image is anchored too firmly in our heads that only women with athletic, slim figures get a kick out of sport – curvy women just wouldn't be interested in any case. But an active lifestyle doesn't stop at size 42 – women want to feel good and own fashionable and functional sports outfits no matter what clothes size they are. Sports retail is being called on to respond to these needs. The "Statement" exclusive brand collection from york that was launched at the start of the year meets all these requirements and specifically addresses the needs of larger active women.
Interplay of fit, performance and stylish design essential
Not all sportswear is created equal. Anyone who's ever trained in a top that's too tight, a sports bra that's too loose or leggings that keep slipping knows how quickly doing sports can stop being fun. Sportswear in sizes 42 to 52 in particular demands the finest interplay of functionality, comfort and style. "Plus-size sports items, such as our york "Statement" collection, have been specially designed for the needs of women with curves. We combine functional and comfortable fabrics for the perfect mix of sport and style, and the collection is rounded off with trendy prints," says Niko Schulz, Category Manager at SPORTS 2000 International, emphasizing the special features of the plus-size collection. He adds: "New sportswear that fits well acts as a motivation booster. If you've finally found training clothes that fit you perfectly, whether for yoga, running or fitness training, then it's much easier for you to train and you get more joy from it."
Sports retail changes its thinking
The road to sports retail finally recognizing these developments was a long one. It wasn't until the launch of Nike's plus-size collection that the topic attracted worldwide attention in the industry. Mannequins in plus sizes already adorn the stores of the renowned sporting goods manufacturer. Schulz is delighted about these developments in sports retail: "Until recently, despite high market demand, there was little consideration of the plus-size range. The new "Statement" collection is going down very well with our retailers and customers. We're pleased to be playing a key role in shaping this trend," Schulz says. The collection has been available since the start of the year in Germany and other SPORT 2000 countries will follow.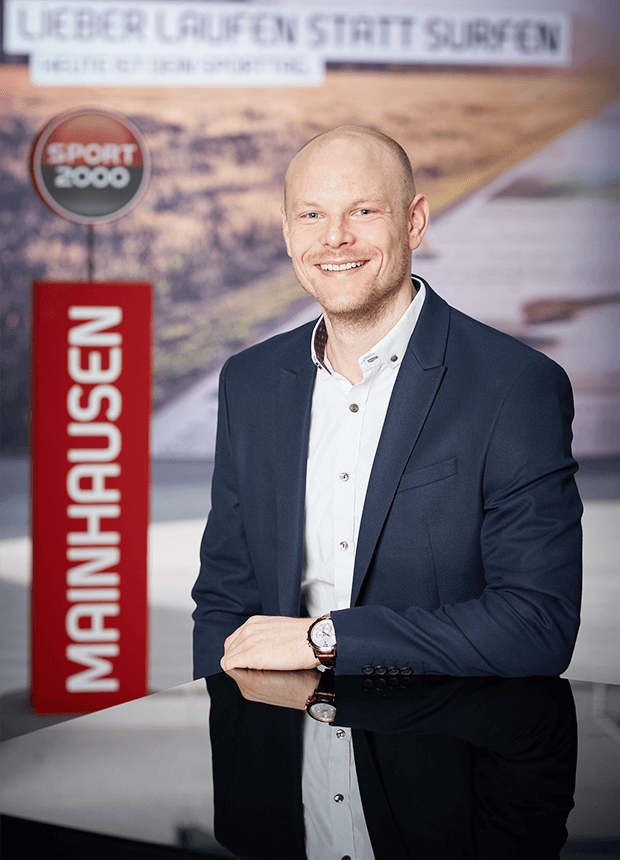 Niko Schulz has held the position of Category Manager of training, running, and lifestyle apparel since 2018. He has enjoyed a distinguished career at SPORT 2000. Before taking on his current position, he was Category Manager of team sports, first layer, and swimwear apparel, and Product Manager of textile e-brands. Before joining SPORT 2000, the qualified Logistics Manager worked for several years for Quick Schuh Handelsgesellschaft, where his roles included the position of Junior Product Manager. Niko Schulz spends his leisure time with his family and going after his favorite sport: running.