At the first edition of Outdoor by ISPO in the beginning of July, the realignment of Outdoor was in focus. Outdoor has changed, not in its core aspects – but in its scope. In the past outdoor was consider as a term for die-hard athletes who defied all kinds of weather conditions to pursue their sport. Meanwhile, this area has grown further and now appeals to a larger audience. Sports retailers are required to launch measures in order to keep up with this development. Thus, the entire sports industry must come up with innovative and new ways to respond to the needs of customers in a more targeted manner
Outdoor – younger and more complex
Today everyone determines their own personal level of adventure in the great outdoors. For some it is a break in the mountains during a leisurely or a more intensive hike. For others walking the dog in the morning is the right dose of "outdoor". As a matter of fact the outdoor approach has changed as the term can now be used for any outdoor activity. Due to the rejuvenated target group, sports such as trail and mountain running are attributed to the area of ​​outdoor – as outdoor is considered to be faster and more dynamic. Thus, new demands are placed on this industry. "The outdoor segment has gotten more complex and turned out to be younger than before. Today one can experience outdoor on an individual level. In the eye of the people, every sport that is operated in the fresh air has outdoor character ", says Senior Category Manager Outdoor of SPORT 2000 International, Steffen Kunz.
Future measures
Man or woman, young or old, newbie or professional: There is no general single profile for outdoor lovers, as the needs of athletes are very different. To create positive outdoor experiences, the equipment and advice must be tailored to the level of performance on the one hand and other individual factors. This requires not only skilled consultants at the POS, but also instinctive solutions from those people who work behind the scenes such as Senior Category Manager Outdoor Katja Reich: "At SPORT 2000, the outdoor has turned into one of the most important and highest-revenue categories. To keep it that way, we follow the latest trends and develop our own brands further. We see the most important developments were made in the area of multifunctional sport. The customer does not just exercise one type of sport, but several ones and wants to use versatile products." Her colleague Steffen Kunz, highlights the customer's expectations: "The target group has expanded and is interested in younger topics. They are becoming more complex and wider. However, one has to be aware that the terminology Urban Outdoor should not be watered down: An outdoor jacket is not just a jacket that you wear when it rains. Function, lightness, material, as well as the athletic aspect define outdoor. You have to watch the merger of these aspects."
Sustainability – Every contribution counts
The issue of sustainability has been of interest in the sports industry for quite some time now. Todays eco-conscious customers pay special attention to the sustainable production of their equipment – regardless whether it's clothing, shoes or a backpack. The sporting goods industry reacts with innovative solutions. "As a global sports retailer SPORT 2000 International is taking responsibility for society and the environment. Therefore, we are fostering to support this development with our collections. Every little contribution to the sustainable development of specialized sports retailing – it being ecological or social – counts."
About Steffen Kunz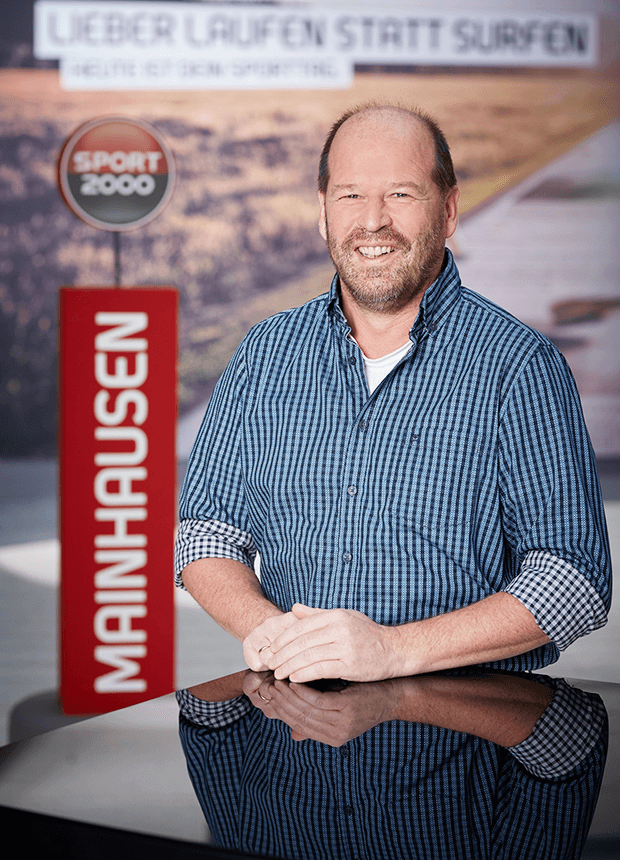 Steffen Kunz started his career as part of the SPORT 2000 International Team in 2002. The qualified sports specialist has been deeply involved in sports retailing since the beginning of his career and has held management positions in various sports shops. In 2002, he decided to enter international ground and took over the position as product manager for hardware at SPORT 2000 International. He joined Business Unit Manager Footwear in 2009 and is now Senior Category Manager for outdoor / footwear and equipment. Even in his spare time, he lives his passion for sports. His favorites are hiking, tennis, running and football.
About Katja Reich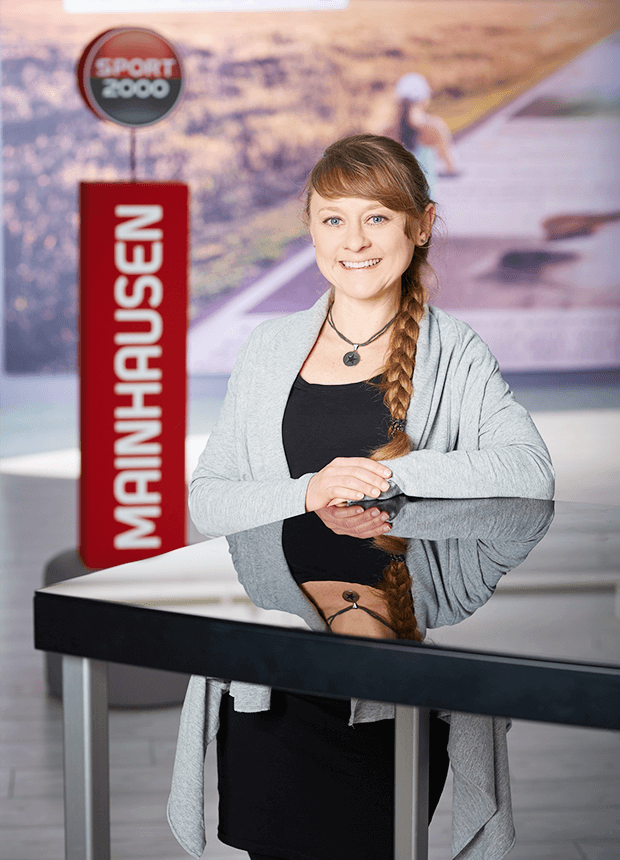 Katja Reich has been part of the SPORT 2000 International team since January 2018. After completing her A-levels, she completed her studies as a certified clothing engineer. Ten years of professional experience at Jack Wolfskin have paved the way for her as Category Manager in the field of outdoor & winter apparel. In this position, the trained clothing engineer lives her passion for the textile industry. She spends her free time biking, running and mountaineering. In addition, she is a tour guide for hiking trips in Sicily, in particular the Aeolian Islands.