From suppliers and producers to distributors and end customers: the climate crisis is being tackled in every corner of sports retail. Together with other conscientious brands like Hummel, SPORT 2000 International is consolidating strengths and setting a new course to a more sustainable future in sports retail. 
"Sport goes back to our very beginning; it's in our DNA," says Head of Sales and Key Accounts Anders Holmgaard Johansen about what sport means at Hummel, one of the most successful international providers of team sport equipment.
Along with a passion for sport, Hummel and SPORT 2000 International have a common approach to sustainability that they live out internally as well as externally. "Customers are increasingly eco-conscious in their purchasing, actively seeking sustainably produced products and expecting transparent communication on that topic," says Dieter Schott, commercial director for SPORT 2000 International. He adds: "Improving sustainability in sports retail requires conscientious partners like Hummel in the sporting goods industry. We live out shared corporate values, pursue the same goals and create added value for our environment and for each other through our cooperation."
Sustainability in sports retail is a cyclical process. "We as a producer are dependent on the standards of our suppliers. We are increasingly integrating them into our own sustainability goals and encouraging them to make the switch to renewable energies," says Johansen about the standards Hummel sets for its partners.
Driving sustainability in sports retail
For sport products, sustainability begins with the eco-conscious selection of materials and continues through conserving resources in processing and packaging all the way to delivery to the customer or retailer. "The task for our brand is to produce sporting goods in a sustainable way that conserves resources while seamlessly combining functionality, performance and sustainability. We take great care to make the most responsible decisions regarding our selection of materials, production processes and the transport of goods," says Johansen.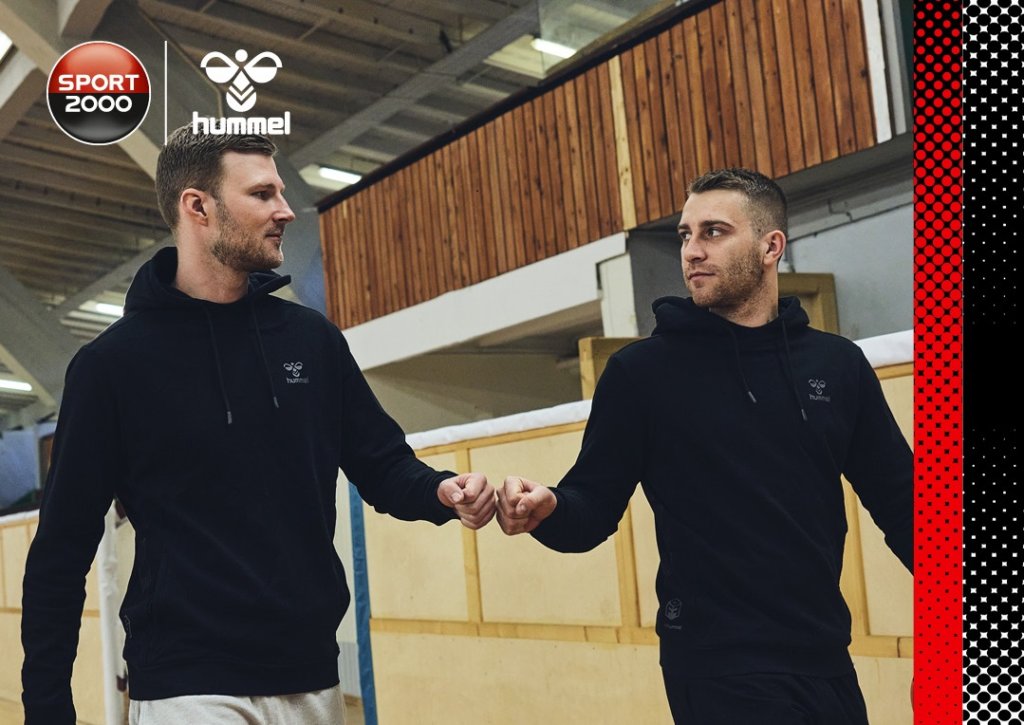 New possibilities with the circular economy
When it comes to sustainability, sports retail is also being called upon to continue improving the recyclability of textiles and products. This requires offering end customers comprehensive repair services as well as opportunities to recycle and upcycle. "We don't think of responsible and sustainable action as a lot of extra work; instead, we see an abundance of opportunities to think outside the box and develop new, forward-thinking approaches for sports retail," says Dieter Schott from SPORT 2000.
Hummel: embodying sustainable commitment
Hummel has been named Denmark's most sustainable clothing brand three times in a row, giving it a leading position among European sports retailers. "For us, sustainability isn't a trend we're riding for the short term. Sustainable, environmentally conscious thinking has been a pillar of our activities for several years now," says Johansen. Hummel follows a clear vision of changing the world through sport: "That means working every day toward a more sustainable future." With the introduction of a new retail concept, Hummel is taking another step into the future of sports retail. "Customers want to see our products live, feel them and try them on. With our new store, we are able to present Hummel's complete product range under one roof," says Johansen about the new flexible concept, emphasising the advantages of bricks-and-mortar business. He also sees this as presenting an advantage for the environment by promoting eco-conscious consumer behaviour.