Performance, functionality and sustainability: athletes are not willing to give up any of these qualities. Renewable natural materials fulfil these high demands, making them very much in vogue at the moment. Peter Krause, Creative Director and Product Development Apparel at SPORT 2000 International, is an expert in natural materials. He talks in our interview about the enormous potential of renewable materials for the sports industry and whether natural fibres can be functional enough.
Breathable, waterproof, robust and particularly comfortable at the same time: many athletes focus on performance and functionality when buying their sportswear. Can natural fibres meet the high demands of modern functional clothing?
Peter Krause: Absolutely, and this is where by-products come into play. For example, waste from viticulture or coffee production gets transformed into fibres or finishes that support the body climate and accelerate the transport of moisture. One hot topic at the moment is the cellulose-algae combination with its completely ecological life cycle. The algae contain minerals, trace elements, iron, iodine, amino acids and vitamins. The clothing releases these vital substances through skin moisture when worn and can unleash their beneficial effect. Products with algae content are particularly soft and comfortable to wear. Cellulose-zinc combinations are also gaining in importance, as they are particularly hygienic, durable and environmentally friendly, and offer maximum comfort. Their properties could have been purpose-built for sports: natural fibres have an antibacterial effect, UV protection, are skin-friendly and inhibit odours, are biodegradable, and the additives do not wash out.
 Which natural fibres are particularly suitable for sports?
Peter Krause: Those that are naturally stretchy and have natural finishes which comfortably support athletic activity. Just a few of the more important properties are good moisture transport, fast drying, water-repellent functions, heat insulation in winter, cooling in summer, anti-odour effect, a soft feel, and recovery function. And, of course, the textiles should be as elastic, hard-wearing, crease-resistant and as easy to care for as possible.
What is your assessment of the market potential of natural materials in sports retail?
Peter Krause: There is a rapidly growing demand for natural fibres in the base and mid-layer segment as well as in trousers. The hard-shell items, on the other hand, still have some catching up to do. I expect new innovations here though. What is not yet ready today may be on the shelves tomorrow. The potential is enormous and infinite – and not just for the clothing sector. We will launch our new WITEBLAZE brand in the 2023 summer season. In preparation for this, we have been intensively studying recycled and resource-saving materials and how they are processed. This theme will be developed further in winter '23, and in spring/summer '24 we expect to be taking a big step forward here, especially with regard to the proportion of natural materials. "Buy less but better" is the mantra that perfectly sums up the shift in thinking towards sustainability.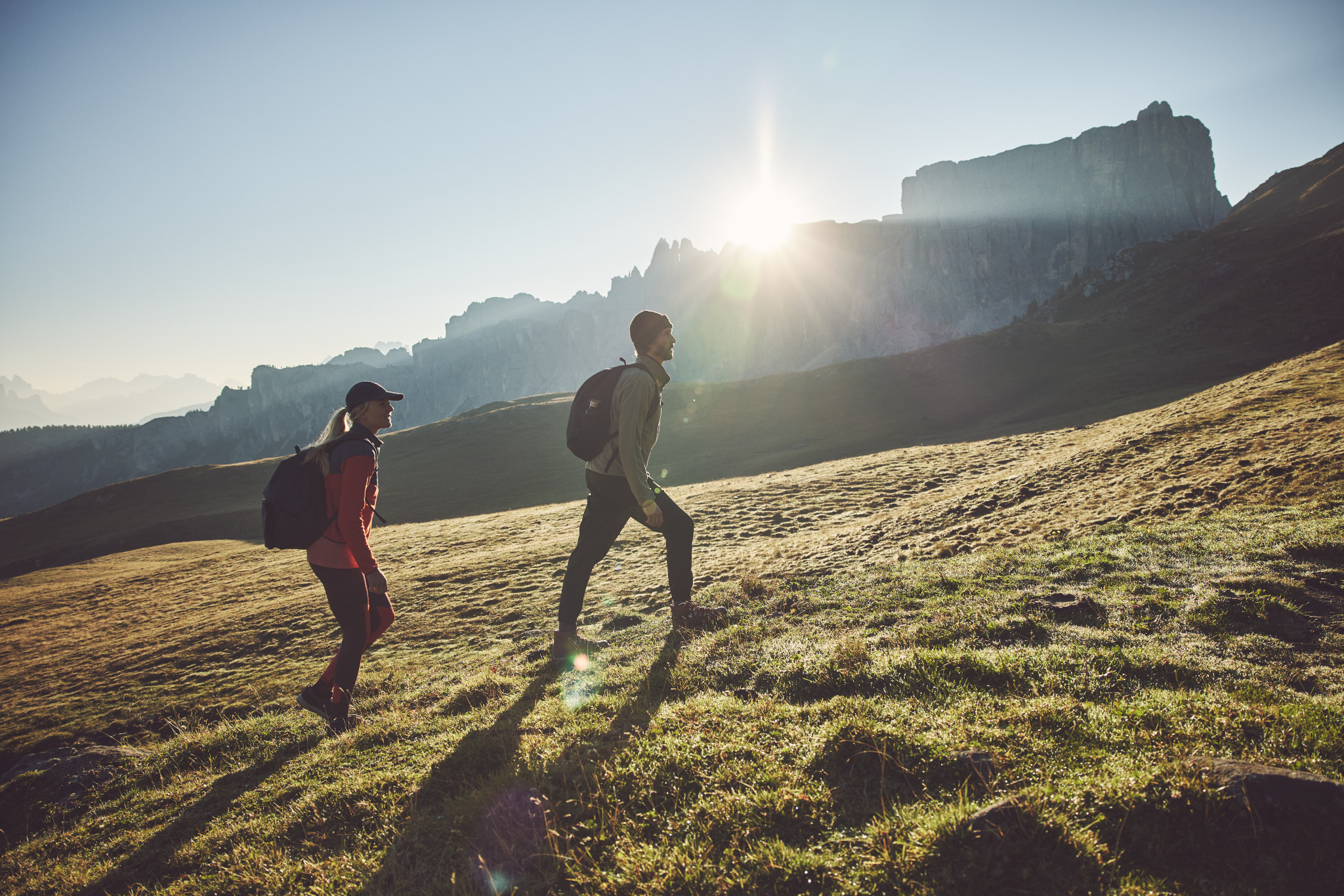 Why should a sports shop offer clothing made from natural materials?
Peter Krause: More and more customers are looking for sustainably produced products made from natural materials. After all, athletes spend a lot of time in nature so it is particularly important for them to protect it. A growing community wants to equip themselves with high-quality natural materials so that their purchasing decisions actively contribute to preserving the environment. They want to consume mindfully and with a clear conscience. Natural products are the most sustainable alternative – as long as the origin is transparent and the production meets high environmental standards. Raw materials grow back, resources are conserved thanks to innovative processes, and when they come to the end of their life, they are biodegradable.
What counts as genuine natural material?
Peter Krause: Pure natural materials are substances of natural origin that have not been mixed with other materials: stone, wood, leaves, mushrooms and so on. When it comes to clothing, we call materials natural when they are made from renewable raw materials such as wool, bamboo, wood and other plant fibres, sugar or starch.
Which natural-based textiles are particularly trendy at the moment?
Peter Krause: Merino and new wool as well as hemp continue to be very popular. Cellulose is playing an increasingly important role in functional clothing. This includes modal and viscose. These are cellulosic man-made fibres, as the cellulose is prepared in a chemical process. It is important for the fibres to be obtained from certified wood in an ecologically responsible manufacturing process. Only then can they contribute to a sustainable lifestyle and a clean environment.