Buy less, buy better: the sustainable trend that is sweeping across fashion, technology and food consumption has now reached sports retail as well. SPORT 2000 is responding to this change in thinking within society by introducing a new brand: WITEBLAZE. From the 2023 summer season onwards, WITEBLAZE will replace all previous SPORT 2000 own brands and impress customers with long-lasting, versatile products. Verena Isabel Schledorn, senior category manager for outdoor and winter sports/textiles, has played a significant part in the development of WITEBLAZE from the start. Below, she provides some insights into SPORT 2000's new brand.
From yoga and workouts to cycling and running, in the city or in the mountains, in sunshine or rain – across all sections of the population, coronavirus lockdowns have amplified the need for movement and boosted motivation to try out different sports. SPORT 2000 is harnessing these developments to create products for the future. "High-quality, durable sports gear that can be used for many different sports is often the better solution," says Verena Isabel Schledorn, senior category manager for outdoor and winter sports/textiles. She believes this approach also indicates an awareness of sustainability issues, and a strong case can be made to support this: multi-use products pool and conserve resources, offer added value when sold and are also practical for consumers.
WITEBLAZE inspires a passion for sport
"Everyone is talking about the crisis as an opportunity," says Schledorn, and continues: "At SPORT 2000, we made use of the time we had during the pandemic to develop a new brand. From the 2023 summer season onwards, WITEBLAZE will replace all previous SPORT 2000 own brands." Over the past two years, an interdisciplinary team of experts from Austria and Germany has developed the new brand WITEBLAZE. The name is made up of the words "w(h)ite" and "blaze". "While "w(h)ite" touches on aspects such as lightheartedness, new beginnings and clarity, "blaze" acknowledges the emotional and passionate side of athletes and stands for power, will and the fire that burns in all sports enthusiasts," says Schledorn, explaining the concepts behind the WITEBLAZE brand. WITEBLAZE is about the feelings of freedom, passion, enthusiasm and inner balance that are triggered by sport. "Our aim is to create associations with sun-drenched yoga studios, jogging laps in the fresh morning air, crystal-clear mountain lakes or attempting to conquer a particular summit. WITEBLAZE products help all athletes achieve their personal goals and test their physical limits. WITEBLAZE has the right products for every adventure," says Verena Isabel Schledorn, underlining the WITEBLAZE brand identity.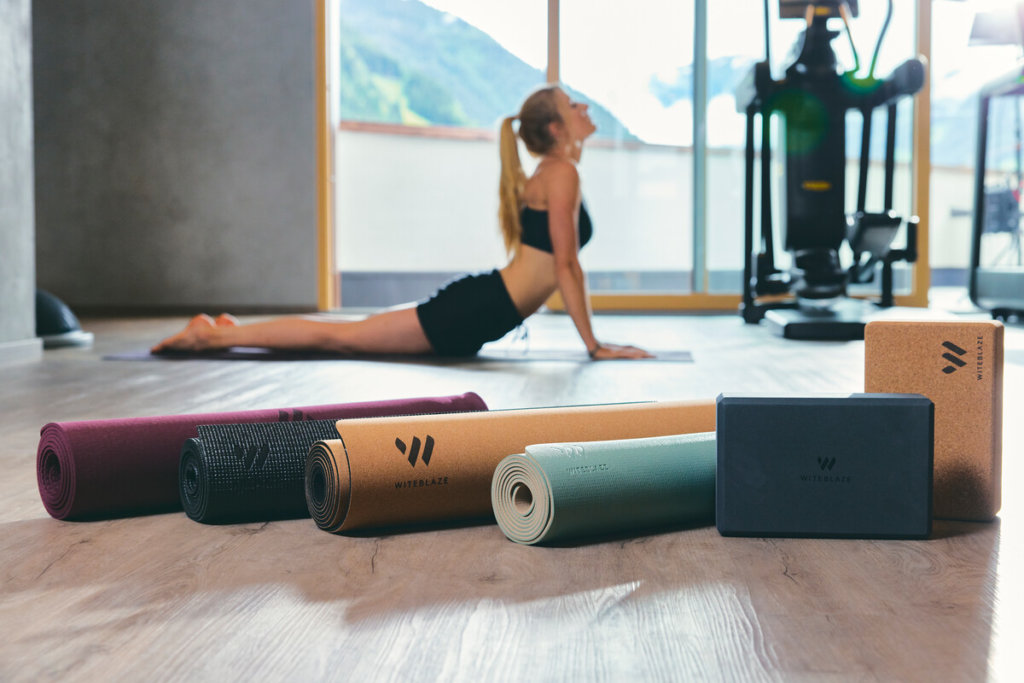 WITEBLAZE 360° product range
Outdoor activities, walking, running, trail running, beach sports, biking, winter sports, fitness, yoga, recovery, sport style, leisure time, racket sports, climbing, wheel sports, travel, camping – the new brand brings together all currently relevant sports under one roof and offers a 360° range of equipment, footwear and clothing. "WITEBLAZE products focus on straightforwardness, lightness and a clean and timeless design language without compromising on quality and performance. We make athletes aware that they can also use WITEBLAZE products across different sports," says the senior category manager, describing the thoughtfully designed product range. Product development is always focused on current market conditions, on socially relevant issues like environmental awareness and particularly on athletic performance. Carefully selected expert products round off the portfolio. "With WITEBLAZE, we're not just addressing outdoor enthusiasts or keen runners, but all physically active people irrespective of their sport, athletic performance or sex," says Schledorn, who reports that a unisex line is also planned for WITEBLAZE.
Flexible, durable and well-designed down to the last detail
Developed together with passionate athletes, WITEBLAZE is particularly aimed at a modern and self-confident generation of people who always freely decide when, where and how they want to live out their passion for sport. High-quality sports gear that is suitable for various different sports and lasts a long time, and also takes a truly contemporary approach. Sustainable consumption in line with the principle of "less is more" has long been embedded in the consciousness of many customers.
 WITEBLAZE reinforces SPORT 2000 at international level
By introducing the new WITEBLAZE brand, the international sports retail group aims to further strengthen its position and increase the brand visibility of SPORT 2000 across different countries. The new WITEBLAZE brand is the next major step towards ONE SPORT 2000 at an international level. 
You can find more information about WITEBLAZE here.