With their often small, family-run enterprises, a strong team spirit and a good work-life balance, sports retail shops offer attractive job prospects for Gen Z. Even though the sports industry is trending, it is up to the companies to win over young people for their jobs. In our conversation with Conventa CEO Sigrid Wies, we covered topics such as why the sports retail industry needs young, motivated people at all and how to get Generation Z enthusiastic about this industry.
Young people look for attractive, modern working environments and enjoy working in teams. This is also reflected in their career choices, as Sigrid Wies, CEO of Conventa Management Consultancy can testify: "Above all, people from Generation Z are looking for variety in their work, as well as for meaning. They always want to have a firm vision and they value a good balance between work and leisure time." The sports retail industry is trending and scores high in many respects, according to Wies: "Many sports retail shops are family-run small businesses that are tight-knit and work with their teams as equals. Team spirit is nurtured. What's more, the sports industry is appealing because of its large diversity of tasks and numerous opportunities to balance work and leisure time."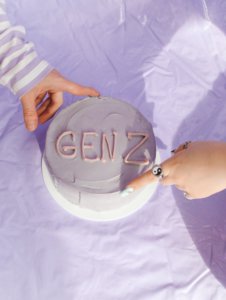 Getting people excited about jobs in the sports retail industry
Jobs in the sports retail industry enjoy greater popularity than jobs in other retail sectors. Despite that, companies are faced with the challenge of getting people in general – and especially Gen Z – excited about their job offers. "The sports retail industry must actively approach young people and meet them right where they are: on social media, at sporting events, in schools, at conventions or at other events," says Wies. Often, it is also about informing them. Many young people have no idea of the diverse opportunities available in the professional world. "For this reason, it is beneficial to start various initiatives," says Wies, and lists examples such as open days, information stands at events, social media posts from staff, trial days and internships. In this way, interested people can get a taste of the profession and have the opportunity to meet potential colleagues and exchange ideas.
Diverse career paths
In the course of such initiatives, young people can discover how diverse the entry opportunities and specialisation options in the sports retail industry are. "Whether through a classic sales job or as a retail specialist, Generation Z has many opportunities to start a career in the sports retail industry. Further training as a social media manager or branch manager, for example, offers other possible career paths. There are also exciting jobs in purchasing or in industry worldwide. The sports retail industry and its products are becoming increasingly digital and technical, so IT experts will also be in higher demand in the future. The opportunities are huge," says the Conventa CEO.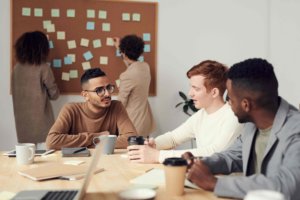 Job changing in Gen Z: an opportunity for companies
Young people are often characterised by their flexibility and willingness to change, including in their professional lives. "Especially in the rapidly transforming professional world, personal changes always bring a breath of fresh air and new ideas into a company," says the expert, who sees this as an opportunity for companies – provided they are open to it. Gen Z wants to experience diverse activities and industries through job rotations, to increase their professional versatility. "They want to try things out and gather their own experiences. This means that a constructive culture of learning from errors is needed, including in the business context," says Wies.
Mixed teams: an exchange of knowledge between the young and the experienced
Not only does Generation Z profit from employment in the sports retail industry, but also the entire industry. As digital natives, they grew up with digitalisation and social media. And they want to incorporate this knowledge into their job. "The young generation brings a breath of fresh air and ideas into a company and plays a large part in moving digital topics forward. The experienced, older generation shares their valuable know-how with their younger colleagues. It's a win-win situation, not least of all for the companies," says Wies, who sees crucial added value for the professional world through the collaboration of mixed teams.
Photo credits: Polina Tankilevitch & Fauxels (Pexels.com)